Spring Registration NOW Open!

    Trunk or Treat photos are up. Check out the Photos Menu 
It was with great sadness that we found out about the passing of a SIBL Legend James R. "Dick " Jackson.
For those of you who did not have the honor of knowing this man, I'll make it real easy as to who he was and what he did for SIBL. I can confidently say that without Mr. Jackson SIBL would not exist. He was instrumental in getting the fields that our kids now play on. He fought tirelessly raising money to have the fields built. 
He was the type of man that if a child's family didn't have the money for their son or daughter to play he would sponsor the child. He felt strongly that every child should if they wish have the chance to play baseball or softball.
He fought with the city that wanted to declare SIBL a public nuisance, he fought and won.
This league and all the kids before and after owe a great deal of thanks to this man. He was Mr. SIBL.
Joe M Kirk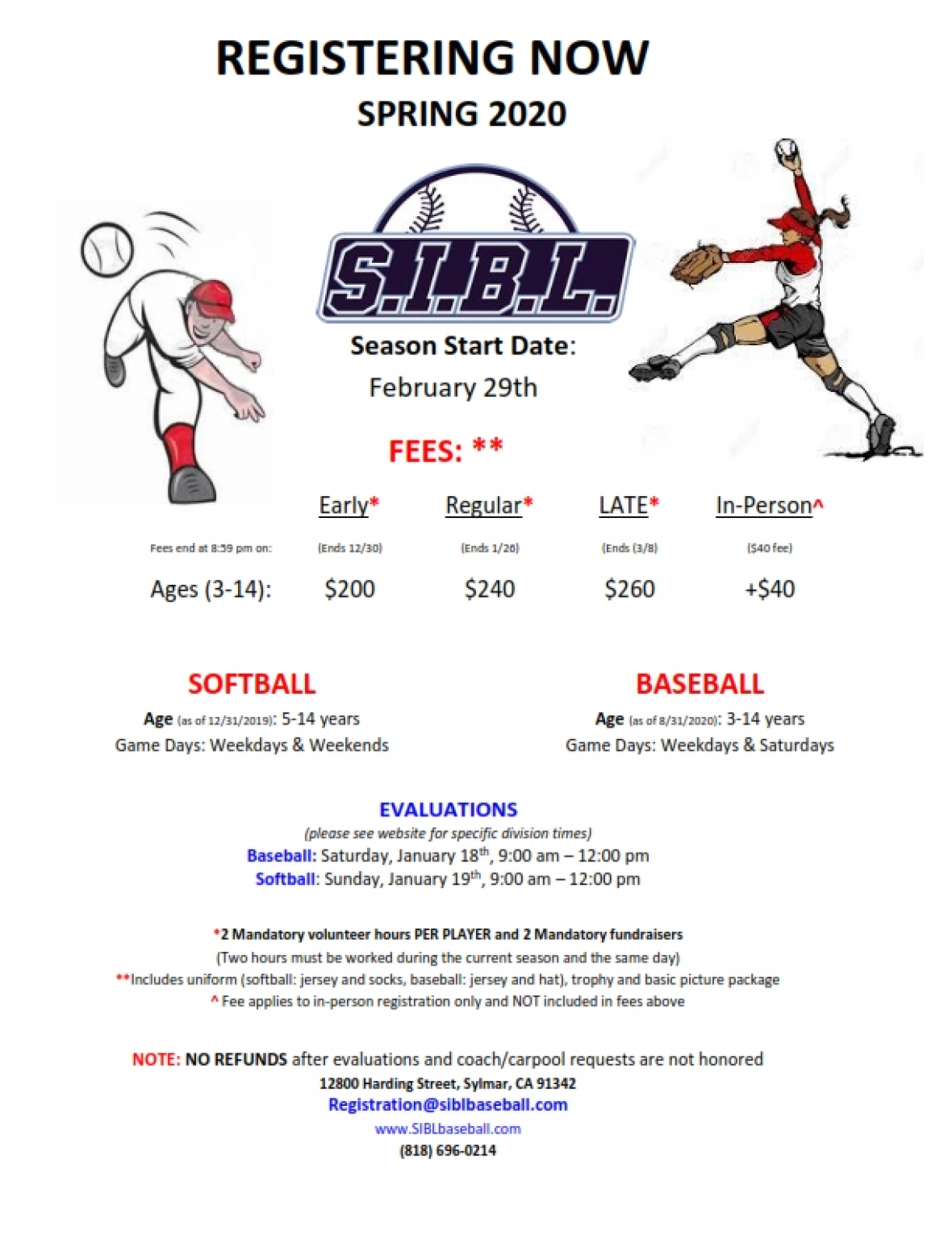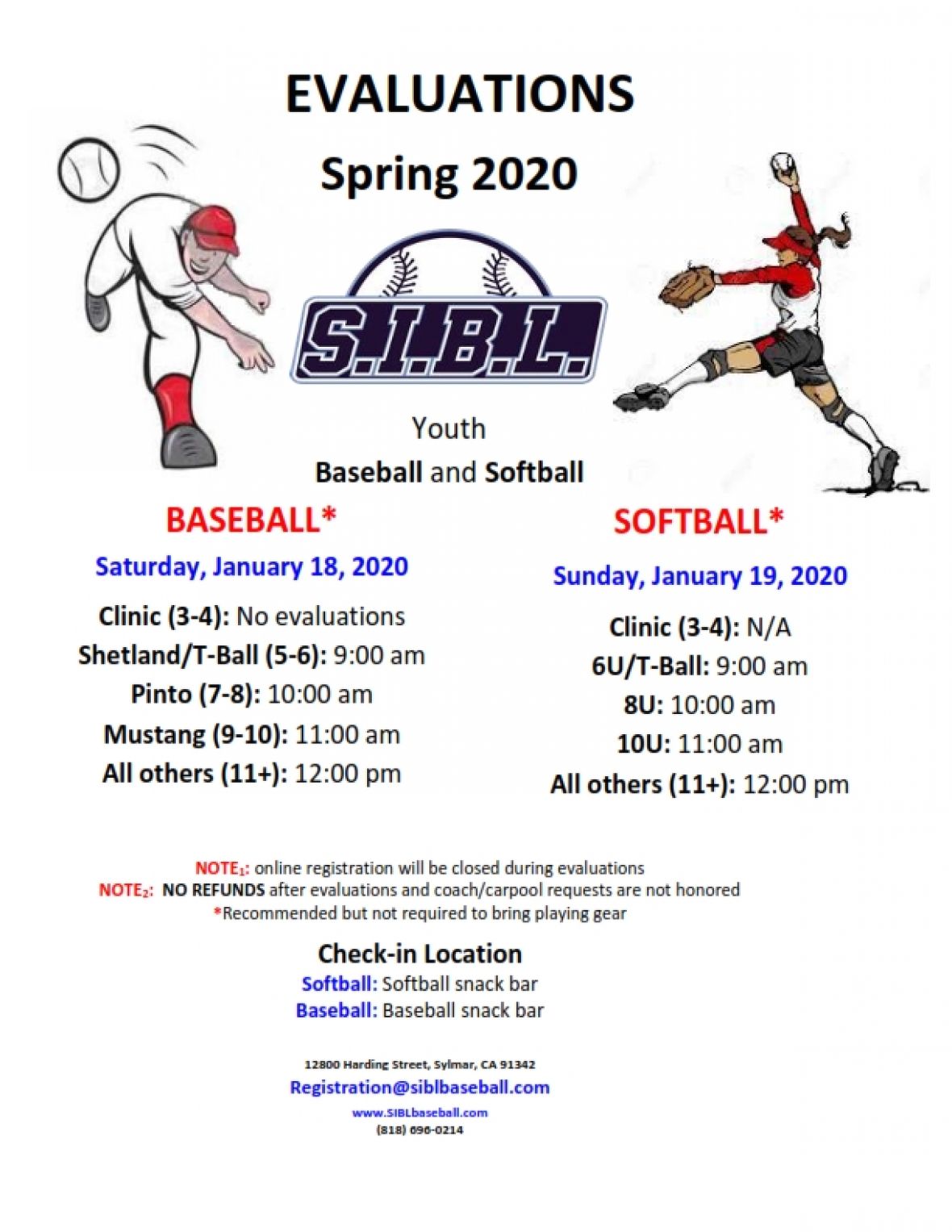 Heads-Up Injury TrainingAll managers and coaches MUST complete Heads Up training and turn in a certificate of completion. All parents are also able and encouraged to take this online course. You will learn to:
Understand a concussion and the potential consequences of this injury,
Recognize concussion signs and symptoms and how to respond,
Learn about steps for returning to activity (play and school) after a concussion, and
Focus on prevention and preparedness to help keep athletes safe season-to-season.
Start the training by clicking here on your PC or phone.
After completion please email your certificate to playeragent@siblbaseball.com or softballcommissioner@siblbaseball.com

SIBL Acknowledges and thanks the following who have assisted in getting our facility on the road to recovery!
| | |
| --- | --- |
| Critical Damage Repair Labor and Materials | Financial Supporters |
| Coopers Hardware | LA City Councilmember Monica Rodriguez  |
| Sylmar Spartan Baseball | LA County Supervisor Sheila Kuehl  |
| Home Depot – San Fernando | Mary Kovac |
| JET Concrete – Joe Eddie Trujillo | Brewline Men's Fellowship  |
| Land Creations – Alfonso Castillo | DICK's Sporting Goods |
| Munoz Concrete Pumping – Jose Munoz | Los Angeles Trial Lawyers Charity |
| Outback Welding - Michael Drummond  | Northridge ASA Girls Softball (NAGS)  |
| Sylmar Graffiti Busters | Rob Glushon Esq.  |
| Sylmar Hang Gliders – Joe Greblo  | Sky High Sports Valencia  |
| LA City Councilmember Monica Rodriguez | Roxford Veterinary |
| | Roxford Motel |
| | V-Tech Services, LLC |